This last section discusses how to present and communicate Plus Size Fashion to consumers. It looks at use cases from brands leading the charge in this fashion niche. The conversation revolves around the effective use of social media to bring often ostracised plus size communities together under the umbrella of an empathic brand.  Even more important, however, is that the brand does not lead the charge but lets the community create the content and co-create the product.
Lane Bryant. #plusisequal
Lane Bryant's social media campaign around the hashtag #plusisequal was gilded by an advertorial spread in Vogues and on its own media content. The core message here was that dialogue, openness, and feedback was necessary to bring issues facing plus size women. Inclusiveness in womanhood was stressed. The "PlusIsEqual" is a fierce movement that strives to give women — of all sizes — equal representation in the media."Sixty-seven percent of U. S. women are size 14 to 34, but they're underrepresented on billboards, magazines, TV … everywhere," according to the brand. In addition to the ad campaign, Lane Bryant hosted a Times Square Takeover inviting New Yorkers and women around the world to virtually tune in (Source Fashion BI).

The campaign has a dedicated website featuring a page of tweets to set the conversation and also a page where you can upload a photograph of yourself in your favourite city on a virtual billboard on the website. It also has a motivational newsletter every two weeks where they address different key players in the fashion industry and media who rally their cry for equal representation. You can then choose to receive updates to pledge and help. They also have a social media presence on Facebook, Twitter, Pinterest and Tumblr (source Fashion BI).
Curvy Kate #TheNewsexy
Curvy Kate #TheNewSexy campaign brought together 8 powerful female role models – a transgender woman, an amputee, recovered anorexic and an Alopecia sufferer among them. These women clearly communicated the inclusiveness that Plus Size fashion called for by challenging social norms. The company that launched this campaign does not employ professional models but chooses to celebrate real customers via their posts on social media.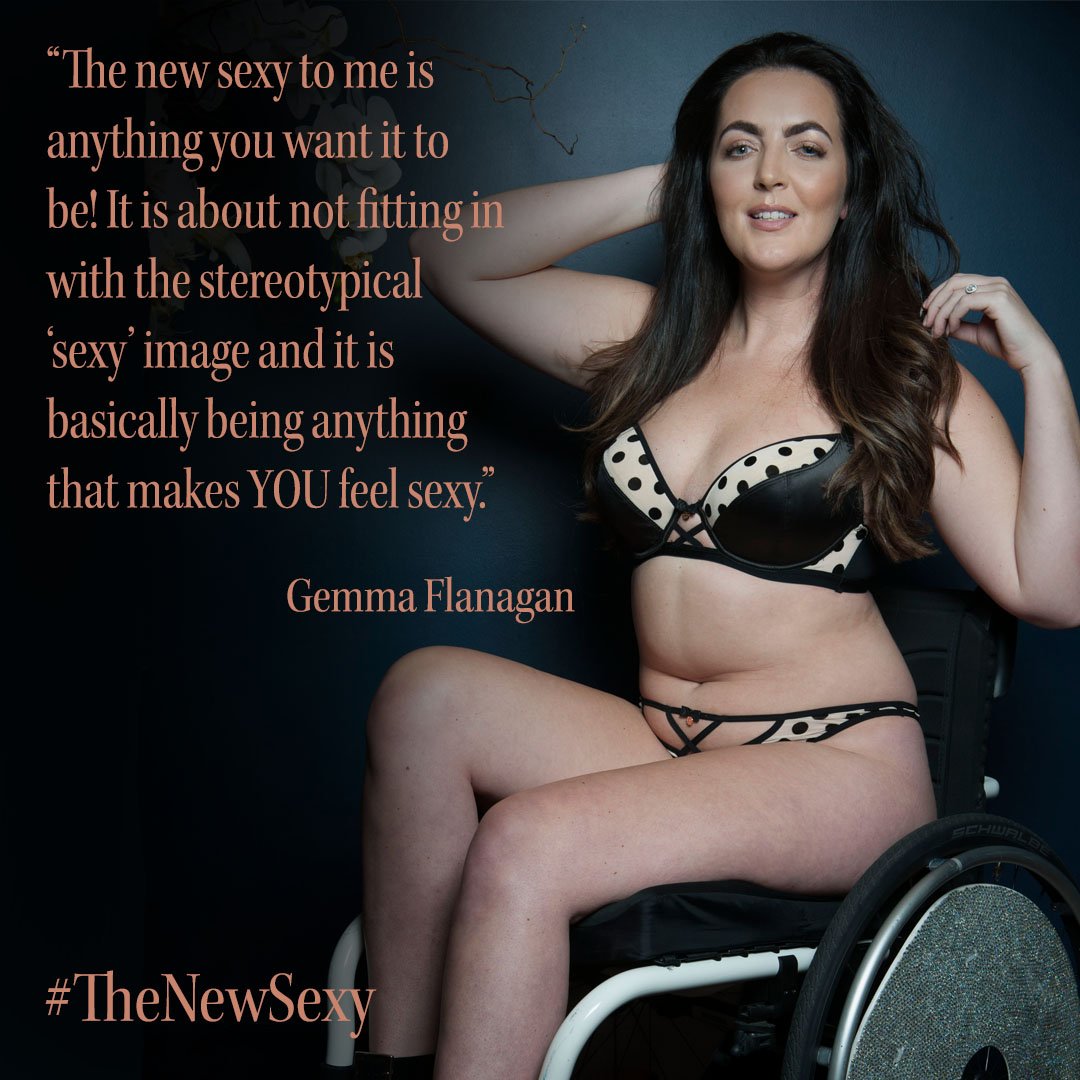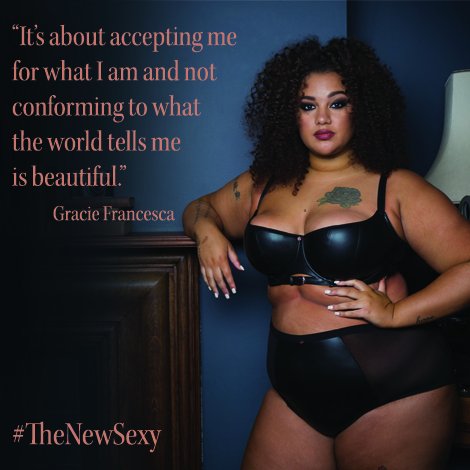 JC Penny #HereIam
 Fat Girls can do whatever they want. The core of this campaign by JCPenny is driven by the need to give Plus Size females to actualise themselves without the restrictions placed on them by society. Very noble.  Popular fashion blogger GabiFresh, Project Runway winning designer Ashley Nell Tipton, best-selling author Jes Baker, singer Mary Lambert and yoga lover Valerie Sagun give poignant and personal perspectives on their personal journey toward self-love. But whether it's rocking some yoga or rocking onstage, "fat girls can and should do whatever they want." Shaming people for their shape is frankly, shameful.
Not all feedback on this campaign was positive. It also provoked criticism for seemingly supporting unhealthy lifestyle choices around obesity.
Other Campaigns
Other campaigns to check out are:
American Eagle's #AerieMan Campaign which aimed at celebrating Plus-Size men. #Aerieman was supposed to be an extension of the highly popular and successful #aeriereal for women campaign(another masterclass worth reviewing) #Aeriman was not so well received as it came across as a gimmick. The brand however capitalised on the controversy to reiterate its dedication to supporting and appreciating all body types.
Dressman's #JustTheWayYouAre Campaign
"Our hope is to be part of changing the one-sided image of bodies and body ideal mediated by the fashion industry. We want to overcome limiting beliefs that some bodies are better, more beautiful or more normal than others. Simply we want to show that there is no perfect man, there are only perfect men." says Knut Vidar Nilsen, Marketing Director at Dressmann.
Key Take Aways
People in this century have a higher BMI than in previous times. This trend is likely to continue for the foreseeable future.
The same size today as 50 years ago do not have the same measurements.
Arab countries have the highest BMI. This is due to cultural issues as well as the entrance of fast-food restaurants.
Body Positivity movements are gaining momentum around the world. Brands should be very careful not to offend by not thinking their communications fully. They can come under fire and this may result in huge financial losses in the short and long term.
The fashion industry is still less tolerant of Plus Sized women. Particularly in luxury fashion where there is rarely extended sizes and little to no marketing messages targeted at Plus Size Women.
Mass-market brands are slowly shedding the term Plus Size and are moving towards more inclusive terminology. They should remain cautious of how they interact with this fashion sector as sensitivity is still high.
Teens are a huge market and will drive the growth of Plus Size Fashion offerings.
In many cases, companies that have Plus Size offerings in the lines have seen significant growth. This is likely to continue.
There are very few influencers and plus size models, therefore, brands often make use of the same people. Meaning a big opportunity is available for plus size entrants to make an impact.
 Please check out some of the best plus size fashion deals on www.when.sale Below is a video of how it works.