In January 2017, Sports Illustrated placed the Plus Size model Ashley Graham on their cover. For many, this symbolised a turning point in the fashion industry in its attitude towards Plus-Sized fashion. The underlying truth in our opinion, is that the real reason why the fashion industry has begun paying more attention to this sector is almost entirely financial – Plus Size is an increasingly lucrative sector. The social pressure to be inclusive of all body types has played a role, however, the credit does not belong to brands suddenly realising that women come in all shapes and sizes, the credit belongs to the women themselves. More specifically the credit belongs to the many plus sized women who have become increasingly vocal and more confident and empowered.
It is an amazing time for fashion due to its increasing inclusiveness. More work is still to be done but things are looking up. This article will briefly discuss the slow evolution and involvement of brands across all fashion types. We will give insight into who the thought leaders and trendsetters are. It will also look at campaigns done in the Fashion World and their impact.
Herve Leger CEO Patrick Couderc famously said "Fat women and lesbians should not wear the bandage dress" He was forced out of his job for this view.  Victoria Secret had an ad that used the tagline "Perfect Body" quite recently, they came under fire for this statement and had to change the tagline to "A body for everyone" after a petition reached more than 30000 signatures.  These examples are a reflection of how far the industry has come. An industry-wide makeover is well on the way.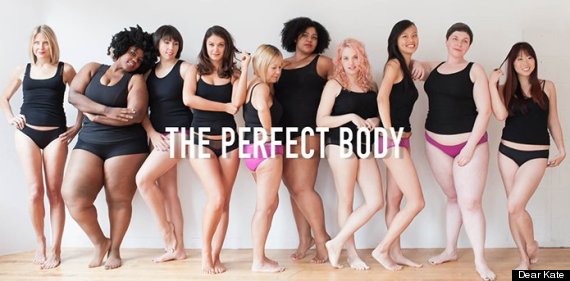 The Pirelli Calenders that feature older beauties "as they really are" is another hallmark of an ever-evolving fashion industry. To quote Peter Limbergh "In a time when women are represented as ambassadors of perfection and youth I thought it was important to remind everyone that there is a different beauty." Other publications such as Women's Health have banned the use of terms such as "Bikini Body" and phrases such as "drop two sizes", alternatively words such as "toned", "sexy" and "strong" are now preferred.
Caution is still required and many brands seem to rush to embrace Plus Size fashion. The approach being that it is the new "it" thing. Take for example the recent backlash to Nike's new Plus-Size workout gear.
The move is very noble, it came with the realisation (finally) by Nike that plus-size people do workout too. But the release of the line did not convert well because it came across (to some) as fat shaming than an actual move by Nike to satisfy this segment with great products. On the other hand, the traditional fitness segment of the population saw it as a move by the brand to promote unhealthy lifestyles linked with obesity.  Fitness is not a very welcoming place for the Plus-Size market and as such offers a great opportunity for brands that are able to communicate in a welcoming way.
Plus Size Fashion Brands.
Retailers like Forever21, H&M, Macy's, JCPenny have dedicated plus size lines. Teens, in particular, are a sector that many retailers are looking to enter. American Eagle Outfitters has plans to enter the teen plus market in 2017. Department store Bon-Ton plans to expand into the market as well. Teens are at the vanguard of the Plus size market, they insist on products for them without the hangups of older generations. The percentage of teen buying plus-size clothing in the US market has double from 19% to 34% between 2012 and 2015 according to the NDP group.
Brands, in general, face a lot of competition for disposable income from products such as phone and other cheaper fashion alternatives.  Plus Siza growth is not due to more Plus Size teens but due to more product offering in this sector. The demand has always been there but the fashion industry has been reluctant or blind to it.
Violeta by Mango – Spanish Brand that has been praised by the fashion industry in recent times. At the beginning, it did court a lot of controversy regarding its definition of plus size.  Many women in Spain and UK thought it was stigmatising as it defined women at size 10 as large. The boycott at the beginning had 60000 signatures. The brand is now doing well.The price range of products is between 7 and
H&M + – Is also a well-received brand as H&M used Graham as their model. The controversy around the non-availability of the plus size clothes in stores has been prevalent. Also, Plus Size does not have a dedicated channel on social media so there have rarely been posts by H&M featuring plus size women.
Tadashi Shoji – serves the sophisticated upmarket plus-size market. Launched in 1982 Tadashi Shoji has expertise in luxe fabrics, stretch fabrics and draping. This makes him the expert on creating flattering plus size fashion. Tadashi is the go-to designer for even Hollywood celebrities who fit into this category.
Lafayette 48 –  follows the same ethos as Tadashi and is used by celebrities such as Oprah and Gayle King.  Their website features a special size section that covers plus size and petite sizes, this is a great way to show that both sizes are equal in value in their eyes.
A few other brands to look towards for inspiration are Eloquii, Torrid, Asos and Ava &Viv.